Poco più di una settimana e sarà spettacolo nella città di Bergamo con la HighlanderRun giunta alla settima edizione. Regolamento coinvolgente quello proposto dal mezzofondista Luigi Ferraris insieme a collaboratori e amici: «13 volate ad eliminazione tra alcuni dei migliori atleti provenienti dal Nord Italia impegnati a conquistare il prestigioso titolo di Highlander dello sprint, ne resterà uno solo tra tutti i grandi atleti invitati».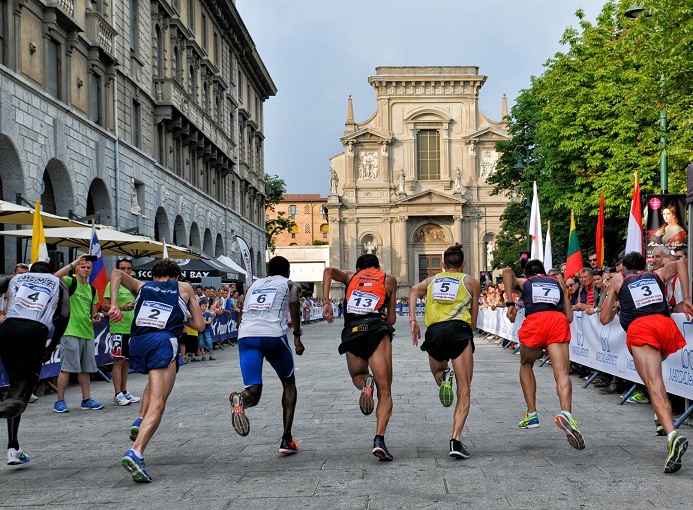 Il parterre della gara bergamasca che verrà svelato martedì nella conferenza stampa presso lo showroom dell'ottica Marziali e Farneti, sponsor della competizione insieme ad altre realtà come Mizuno e Ready To Run. Quanto mai suggestivo il percorso allestito dallo staff organizzativo col quartier generale su centralissimo Sentierone, sede di partenza e arrivo,toccando la chiesa di San Benedetto, passando davanti al teatro Donizetti prima di immettersi nuovamente sul Sentierone per volate imperiali.
Una manifestazione che da alcune stagioni si è spostata in centro a Bergamo con un preciso intento. «Abbiamo deciso di spostarci in città – spiega Luigi Ferraris, titolare di Ready To Run – perché la voglia di portare la grande atletica tra la gente era diventata la nostra priorità. Una mission che, anno dopo anno, portiamo avanti e i risultati ci danno ragione». Un ringraziamento da parte degli organizzatori all'amministrazione comunale cittadina che ha permesso una volta in più di portare un bellissimo evento nel cuore di una città cosi viva come Bergamo.
Interessante la novità proposta dagli organizzatori per il 2016: bonus economici per ogni singola volata al fine di rendere ancora più accesa la competizione ed aumentare l'agonismo. Tasso tecnico assai elevato per questa manifestazione ad invito dove 15 mezzofondisti,tra i più rappresentativi del movimento italiano della corsa, hanno già confermato la loro presenza, garantendo quindi uno spettacolo di assoluto livello nazionale.
Non resta quindi che accorrere numerosi sul Sentierone sabato 14 maggio alle 18 quando la grande atletica conquisterà Bergamo. A seguire, nel corso della stessa serata, spazio al Diecimila Città di Bergamo organizzato dai Runners Bergamo.
Aggiornamenti sul sito www.highlanderrun.it