L'appuntamento da cerchiare sul calendario è domenica 9 giugno a Gazzaniga (Bg). La Road To Zermatt, gara di corsa only up, sarà prova di selezione per i campionati europei di corsa in montagna del 7 luglio a Zermatt (Svizzera).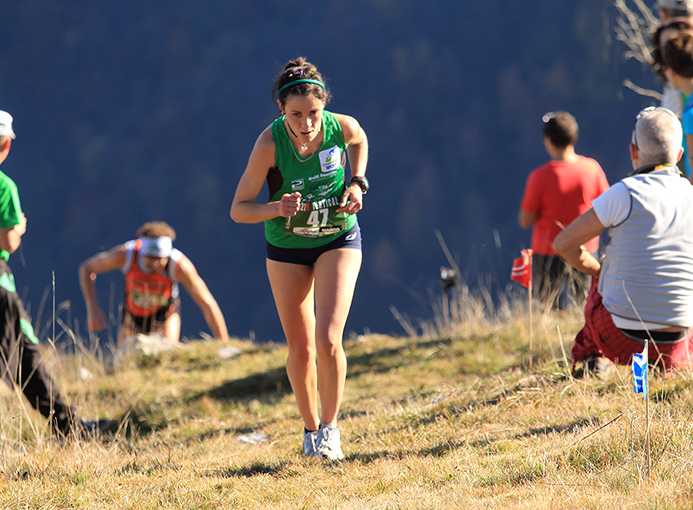 La prova di mountain running, organizzata da La Recastello Radici Group, assegnerà anche il titolo individuale master di specialità e sarà la terza prova del Master Tour. I migliori interpreti della specialità sono attesi ai nastri di partenza per una giornata di emozioni. Dal municipio di Gazzaniga gli atleti saliranno verso Orezzo, dove sarà posto un traguardo volante, per proseguire fino all'arrivo di monte Poieto passando per il monte Cedrina, dopo 9,6 km e 1060 metri di dislivello.
Un percorso impegnativo quello della Road To Zermatt, che si snoda tra i sentieri attorno a Gazzaniga, e un arrivo eccezionale come la sede di monte Poieto. Due i ristori che gli atleti troveranno lungo il percorso: in Orezzo e uno in zona Coldrè daranno la possibilità agli atleti di reintegrare lungo il percorso, mentre quello finale servirà a recuperare le energie spese. Con il pettorale verrà consegnato anche un pratico zainetto Recastello – Sinpro (garantito ai primi 150 iscritti) che servirà agli atleti per il trasporto indumenti direttamente alla sede di arrivo. Si ricorda di consegnarlo agli addetti entro le ore 8.00.
L'organizzazione invita gli accompagnatori a lasciare i propri automezzi in Aviatico (possibilità di salita all'arrivo con l'ovovia) o in Ganda per agevolare gli atleti nel rientro al servizio docce in Orezzo (dove ci sarà la possibilità anche di pranzare, previa prenotazione, ad un prezzo convenzionato alla Penzana del Merèl) o al campo sportivo di Gazzaniga. Nella cornice di piazza Sant'Ippolito la voce di Vladimir Lazzarini accompagnerà le premiazioni. Premi in denaro per le prime dieci donne classificate e per i primi quindici uomini, premi in natura per le categorie master, oltre a premi a estrazione.
Ci si iscrive al costo di 5 euro entro le ore 24.00 del 7 giugno 2019 alla mail lucianomerla@libero.it. Ritrovo e ritiro pettorali alle ore 7.00 in piazza S.Ippolito a Gazzaniga. Consegna zaino alle ore 8.00. Partenza gara femminile alle ore 9.00 dal municipio di Gazzaniga in via Marconi. Partenza gara maschile alle ore 9.15. Servizio docce alle ex scuole di Orezzo (via Sottochiesa) e al campo sportivo di Gazzaniga (via Caduti di Superga 21).
Premiazioni alle ore 14.30 in piazza S.Ippolito. Pasta Party convenzionato a 10 euro presso la Penzana del Merèl a Orezzo. Prenotare al tel 035.712021 entro il 7 giugno. Servizio ambulanza e medico a terra. Regolamento completo su larecastello.com. Info: Luciano Merla 3385207014.
Gara Fidal Runcard per le categorie promesse, senior e master maschile e femminile. Campionato provinciale individuale master. Terza prova Master Tour.