Sulle piste da sci del comprensorio dello Jafferau di Bardonecchia arriva l'edizione zero di Runavalanche, 6 km e 1400 m di sola discesa…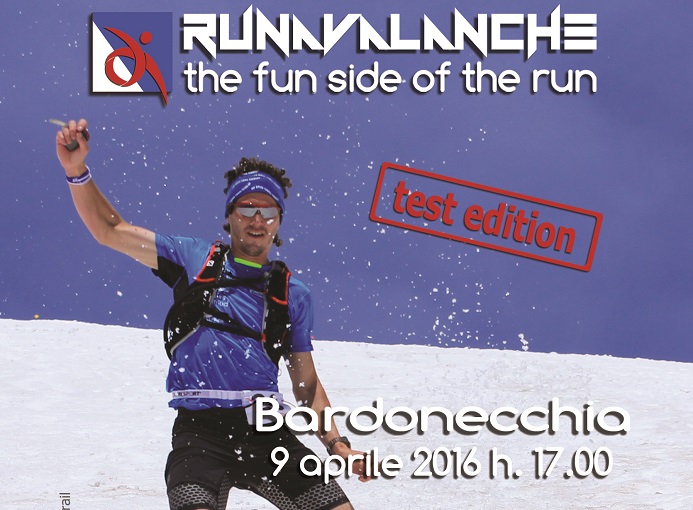 Il giorno 9 aprile 2016, nel tardo pomeriggio, dopo la chiusura delle piste di sci del comprensorio dello Jafferau di Bardonecchia, si svolgerà l'edizione test di Runavalanche, una gara di corsa di circa 6 km e 1400 metri di sola discesa. Un format (che deriva dalle più conosciute Avalanche e Mega Avalanche di mtb) già testato anni fa in Francia ma mai provato su neve. I partecipanti raggiungeranno i 2700 metri circa del punto di partenza, l'arrivo della seggiovia Punta Ban, utilizzando gli impianti di risalita. Fra la seconda e la terza seggiovia ci sarà un breve tratto da superare a piedi.
L'idea è di permettere ai corridori che meno frequentano la montagna di salire senza fatica ad una quota non usuale per loro e di provare l'emozione della corsa in discesa su neve. L'arrivo è previsto ai 1300 metri circa del punto di partenza della cabinovia dove, presso il bar ristorante Lo Chalet, avranno luogo la distribuzione pettorali, le premiazioni e la cena.
I costi di iscrizione – Solo gara: euro 10,00; gara + polentata (3 assaggi di antipasti piemontesi, polenta, polenta concia, salsiccia, bevande escluse): euro 25,00; polentata accompagnatori: euro 15,00. Runavalanche – the fun side of the run è organizzato da SGE20 con la collaborazione fondamentale di Colomion Spa, gestore degli impianti di risalita della conca di Bardonecchia. Info e iscrizioni sul sito: www.sge20.com.