Siamo ormai giunti al penultimo appuntamento della rassegna organizzata dal Lab80 "Il grande sentiero". L'incontro con Simon Yates, inizialmente fissato per la scorsa settimana, è slittato di sette giorni. L'alpinista britannico sarà il protagonista della serata intitolata "Trent'anni dopo", che si terrà venerdì 19 dicembre alle ore 21.00 presso l'Auditorium Modernissimo di Nembro (Bg). L'ingresso è gratuito. L'interprete sarà Luca Calvi, amico di Simon.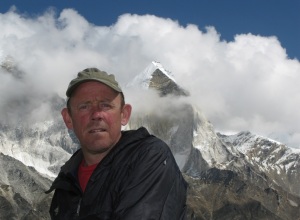 Simon Yates non ha bisogno di presentazioni: alpinista di fama internazionale, era lui il compagno di Joe Simpson durante la scalata sul Siula Grande, tema dello scorso incontro della rassegna, in cui è stato proiettato il film "La morte sospesa" che narra appunto quella disavventura.
Nei suoi 30 anni di carriera ha scalato montagne in qualsiasi parte del mondo: le Ande peruviane, il Karakorum pakistano, il Saven Range groenlandese. Altre scalate le ha compiute in veste di guida alpina: Nepal, Alaska, Argentina, Kazakistan, Pakistan, Kyrghistan, Tagikistan. Oltre a tenere conferenze in tutto il mondo è anche scrittore: ha scritto "Against the Wall", "The Flame of Adventure" e "The Wild Within".
Alla fine dell'incontro ci sarà un buffet offerto da Gherim Gusto Solidale: si tratta di un'attività gestita dalla Società Cooperativa Gherim di Nembro, costituita da una bottega del Commercio Equo e Solidale e da un bar specializzato in prodotti biologici, a km zero e appunto equi e solidali. Promuove inoltre eventi culturali e sociali.
Sito web di Lab80: lab80.it