Una gara giovane, la Vigolana The Race, nata nel 2018 grazie alla passione di un gruppo di appassionati di corsa in quota. Per la sua terza edizione, quella che andrà in scena domenica 1° agosto, l'evento ha l'onore di far parte del circuito La Sportiva Mountain Running Cup (giunto alla nona stagione).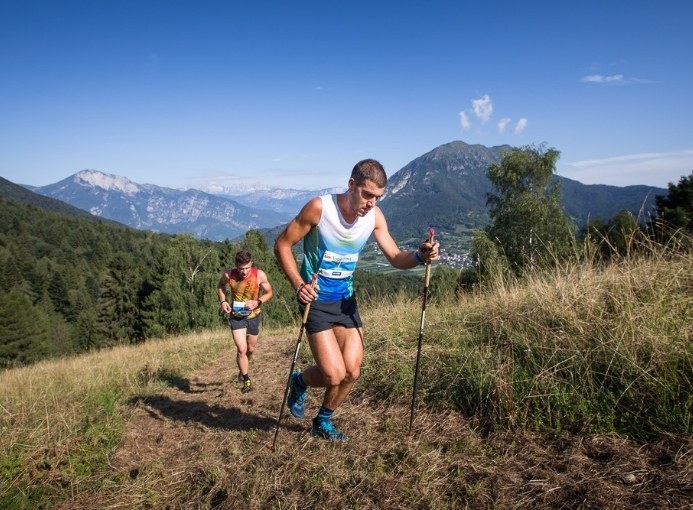 La competizione va in scena la prima domenica di agosto sulla montagna che sovrasta la città di Trento e gli altopiani della Vigolana e dell'Alpe Cimbra ed avrà validità come terzo atto del circuito intitolato alla factory di Ziano di Fiemme. Una challenge che dopo le prime prove vede al comando della classifica provvisoria Alberto Vender con 148 punti, davanti a Marco Filosi con 126, Cesare Maestri con 110 e Mattia Gianola con 89, mentre in campo femminile la leader provvisoria è Alice Gaggi con 170 punti, seguita da Francesca Rusconi con 106, Martina Bilora con 95 e Stephanie Kröll con 88. Atleti che saranno in gara nella prossima tappa del circuito domenica 11 luglio (Pizzostella Skymarathon) e anche alla Vigolana The Race.
Nel frattempo, fra i quasi 300 iscritti alla competizione trentina organizzata dal Vigolana Sky Team, ci sono già le prime adesioni rilevanti, ovvero quelle dell'atleta di casa vincitore delle due edizioni disputate Andrea Debiasi, quella del moriano Christian Modena (sul podio sia nel 2018 sia nel 2019), quella di Daniele Andreis del team La Sportiva così come quella del veneto azzurro della nazionale skyrunning Eddj Nani, mentre gli altri big, come sempre, aspetteranno gli ultimi giorni per formalizzare l'iscrizione. E per chi non lo avesse ancora fatto basterà collegarsi al sito vigolanatherace.it e compilare l'apposito form. Ci sono ancora una trentina di posti prima della chiusura, fissata a quota 300 per gestire in sicurezza l'evento.
Sicuramente uno dei motivi del successo di questa giovane gara è dato dal percorso, tecnico e altamente spettacolare, che ha uno sviluppo di 20 km e un dislivello positivo di 1700 metri, con partenza e arrivo a Vigolo Vattaro transitando per posti incantevoli e impegnativi come la Forcella Val Larga (2100 metri), Cima Vattaro (2130 metri), il Becco di Filadonna (punto più alto a 2150 metri), quindi Cima Vigolana (2145 metri) e Becco della Ceriola (1935 metri).
Giorno dopo giorno sta dunque crescendo l'attesa per la terza edizione, come evidenzia il presidente del Comitato Organizzatore Ferdinando Mela: «Siamo pronti a rimetterci in gioco dopo un anno di stop con grande attenzione alle disposizioni legate ai protocolli Covid. Grazie alla preziosa collaborazione del gruppo Solidarietà Vigolana onlus verranno gestite capillarmente tutte le fasi di contorno all'evento con rigoroso distanziamento.
Fra le novità di quest'anno oltre alla straordinaria opportunità di far parte del circuito La Sportiva Mountain Running Cup, c'è il premio speciale Leki al primo uomo e prima donna che transiteranno sul Gran Premio della Montagna al Becco di Filadonna. Poi è prevista una speciale maglia tecnica Molinari Sport per tutti i partecipanti».