L'ultra runner americano Anton Krupicka arriva a Milano per una serata aperta tutti organizzata da Df Sport Specialist in collaborazione con La Sportiva di cui l'atleta è ambassador. In anteprima assoluta proiezione dello short movie Purpose.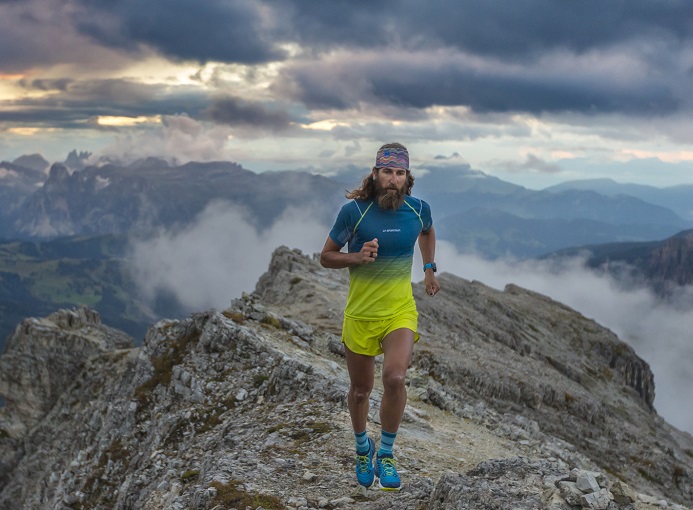 Non poteva che essere il negozio Df Sport Specialist, di Via Adriano a Milano, con i suoi 1.500 metri quadrati dedicati al running ad accogliere la serata del ciclo "A tu per tu con i grandi dello sport" con il l'ultra runner americano Anton Krupicka. L'appuntamento, organizzato con La Sportiva di cui Krupicka è Ambassador, è dedicato a tutti gli appassionati di running ma anche di montagna, arrampicata, sci alpinismo e scrambling, discipline alle quali Krupicka si sta dedicando sempre più nella sua veste di atleta outdoor a 360°.
Giovedì 6 aprile 2017 alle ore 20
Df Sport Specialist / Via Adriano 85 / Milano
Classe 1983, look inconfondibile da trail runner avventuriero e conosciuto a livello mondiale per numerose imprese nell'ambito delle gare ultra trail più dure al mondo, Krupicka è nato in Nebraska e vive a Boulder in Colorado.
Anton Krupicka corre dal 1995 e può vantare la partecipazione alla sua prima maratona all'età di 12 anni; nel 2006 e 2007 ha vinto la celebre Leadville 100 settando nuovi standard nelle competizioni Endurance, aggiudicandosi poi la 50 mile Trail nel 2009 e 2010, finendo secondo nella durissima Western States 100 nel 2010 e vincendo nel 2014 la prestigiosa Lavaredo Ultra Trail.
L'approccio di Anton Krupicka ai suoi progetti è assolutamente unico e descritto da lui stesso con l'espressione di "self-powered adventure", ovvero un tipo di avventura affrontata contando esclusivamente sulle proprie forze ed energie, messe in campo nelle attività sportive che compie, sempre in connessione con la natura. Attratto da sempre da una filosofia e da uno stile di vita alla "Into the wild", Krupicka vive per metà dell'anno letteralmente "on the road" nel sul pick-up inseguendo i suoi sogni di avventura nelle montagne dell'ovest degli Stati Uniti.
La serata del 6 aprile è dedicata anche alla presentazione in anteprima del cortometraggio "Purpose", alla scoperta di Anton: le sue origini, con immagini della sua infanzia tratte dal suo archivio personale, i sogni e gli obiettivi futuri non solo dell'atleta ma soprattutto dell'uomo che persegue con tenacia, determinazione i suoi progetti sportivi.
Al termine della serata buffet offerto al pubblico.